XERO AT A GLANCE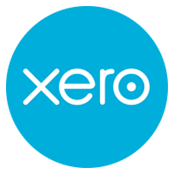 Virtual CFO are pleased to announce that we have partnered with Xero Accounting Software. Xero is the leader in cloud accounting with over 500 staff, $140m in funding, 193,000 paying businesses and 200+ integrated apps and recommended by thousands of accountants worldwide. With Xero, financial data and documents are stored in the cloud. Instead of transferring data files and worrying about the integrity of your data, Virtual CFO and you our customer, can both login to see the same set of data any day, any time or any where thus enhancing the level of support we at Virtual CFO can provide you our clients.
Xero is an emerging leader of online accounting software that connects small businesses to their advisors and other services. Xero provides business owners with real-time visibility of their financial position in a way that's simple, smart and secure.
At its core, Xero is a powerful and comprehensive accounting system that includes accounts receivable, accounts payable, credit notes, budgeting, accounts reporting, Payroll (Australia), management reporting, expenses, fixed assets, BAS returns and more.
Xero operates on a single ledger platform, allowing the adviser and client to view and work on the same data in real time in the cloud. This single ledger platform has changed the game for accountants so they now can provide real solutions for business clients and become what's known as a "trusted adviser".
The company was founded in July 2006 and has over 200,000 paying customers in more than 100 countries around the world. It is listed on the Australian Securities Exchange (ASX) and is one of the top 20 companies on the New Zealand Stock Exchange (NZX).
---
QUICK FACTS
75,000 paying customers in Australia, August 2013
200,000 total paying customers, August 2013
176% revenue growth YoY AU revenue growth for year ended 31/3/13
90 staff across six states (Melbourne (HQ), Sydney, Brisbane, Canberra, Perth and Adelaide)
275 add-on applications
---
AWARDS
2013 AIIA iAwards in the Financial Innovation for Xero Payroll
Winner of CeBIT Top Business Solution Award – May 2012
Winner of CeBIT ICT Excellence Award – May 2012
Winner of Best Line of Business Application in 2012 Australian Mobile Awards – August 2012
---